 Houston, TX Adoption Attorney
Texas Adoption Lawyer Serving Families in Harris County
Adopting a child can be one of the happiest and most rewarding experiences in life. Creating or adding to your family in this manner enriches everyone involved. If you wish to adopt a child, whether privately or through a public agency, the Houston adoption lawyer at The Tholstrup Law Firm, L.P. can provide the guidance and representation you need as you work through the various steps of the process.
What Is Involved in Adoption in TX?
Children can only have one set of legal parents. In adoption, this means that the parental rights of the biological parent(s) must be terminated so that the adoptive parents will have exclusive legal rights to the child. The termination of parental rights for this purpose may be done voluntarily or involuntarily through court procedures.
Who Can Adopt in Texas?
Any adult may adopt a child as long as they prove their eligibility to do so through the Texas adoption process. Texas law even provides for adult adoptions. No age limitations are placed on the adoptive parents, as reflected by the large number of grandparent adoptions done in Texas. The adoptive parents must be able to care for the child to the age of majority (age 18). However, no income requirements have been established under law.
Some of the Various Types of Adoption Include:
---
Infant adoptions. These are generally private matters created through contracted arrangements made between biological parents and adoptive parents.
Stepparent adoptions. These are the most common type of adoption in Texas where a new spouse adopts a child by marriage.
Relative adoptions. These involve the adoption of grandchildren, nieces, nephews, and cousins.
Foster child adoptions. These are done through the Department of Family and Protective Services.
Interstate and state adoptions. All U.S. states take part in the Interstate Compact on the Placement of Children.
International adoptions. These are subject to state, federal, and international rules.
LGBTQ adoptions. These generally

include surrogacy

or the adoption of your partner's biological child.
In all cases, the court must find that the adoption is in the best interest of the child. It is rare/almost impossible that a court would approve an adoption by two unmarried adults, homosexual or heterosexual. Furthermore, adoption requirements may vary based on the type of adoption you pursue.
With any questions on this, feel free to give us a call at (713) 533-8457 or contact us online to speak with an experienced Texas adoption attorney.
Can A Single Person Adopt in Texas?
Yes, a single person can adopt in Texas as long as they are over the age of 18. The same rules apply if you are single or married, and the court will still rule in favor of what is best for the child. Texas adoptions may be pursued by single adults as well as married couples, straight as well as LGBTQ individuals and couples.
A court order or affidavit must be signed by the birth or adoptive parents to authorize the adoption to take place once all of these steps are completed. To finalize the adoption decree, a judge must approve it.
Can You Adopt Someone Over 18?
While not incredibly common, one question our firm encounters on occasion is "Can you adopt an adult?" The answer is yes. In fact, the process of adopting an adult is often simpler than the process of adopting a child.
Unlike with child adoption cases, you do not need to involve or give any notice of adoption to the adult's biological parents. As all parties involved are adults, it is not required that parental rights be legally terminated, thus rendering the process less complicated.
In Texas, any adult may file for the adoption of another adult if the following two conditions are met:
The adult filing for adoption lives in Texas
The adult being adopted consents to the adoption
If you are interested in adopting an adult, turn to The Tholstrup Law Firm, L.P. to make sure each step of the process is handled properly. Our experienced family law attorneys have extensive experience with adoption cases and are here to help you navigate yours.
Ready to get started? Contact a Houston adoption lawyer at The Tholstrup Law Firm, L.P. online or at (713) 533-8457 to schedule a free consultation.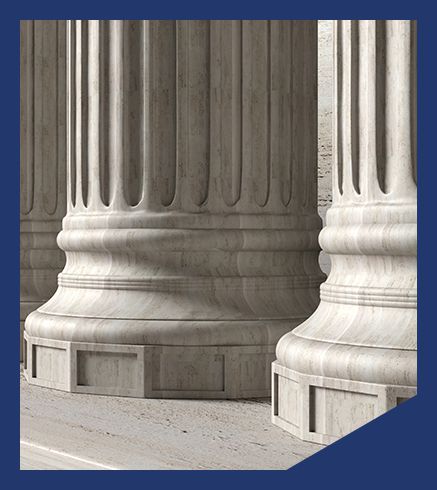 How Long Does the Adoption Process Take in Texas?
The average timeframe for the adoption process in Texas takes six to nine months. However, the time spent preparing and learning for adoption varies on age, sex of the child, and other factors on how soon placing a child can take.
How Does the Adoption Process Work?
---
According to Texas adoption law, anyone seeking to adopt a child must provide a criminal background check and go through a screening of their home environment by a court-appointed agency.
A court will not grant an adoption until the child has resided in the new home for at least six months unless a waiver of this requirement is deemed to be in the child's best interests.
An ad litem (guardian) is appointed by the court to represent the interests of the child. This person interviews all the parties involved with the child and makes an evaluation of whether the adoption will be in the best interests of the child.
A health, social, educational and genetic history may be required of the biological parents.
Once all the foregoing is completed, the adoptive parents and the child must make a court appearance to prove up the adoption and get an Order of Adoption entered with the Texas court.
What Are the Requirements to Adopt a Child in Texas?
In order to adopt in Texas, specific requirements must first be met that are laid out by state law. For example, only individuals that are at least 21 can adopt and must agree to a background check being performed.
Other Requirements for Adoption in Texas Include:
---
Must be financially secure, responsible, and mature
Must provide marriage or divorce documentation
Must consent to a home study
Must offer references
Must provide information regarding background
Regardless, if it is a single individual or couple that is choosing to adopt, all requirements must be met. If you have any questions regarding the adoption process in Texas or would like the legal guidance of a skilled Houston adoption attorney, feel free to reach out to The Tholstrup Law Firm, L.P..
How Much Does It Cost to Adopt a Child in Texas?
The cost of adoption will depend on the circumstances, such as whether an agency is involved, if the adoption involves a surrogate mother, if the child is from a foreign country, etc. A fair range of costs are $2,500 to $35,000, depending on the complexity of the case. A federal tax credit (not deduction) of +$10,000.00 may be available to offset the cost of adoption.
What Is a Private Adoption?
A private adoption varies from other forms of adoption as the birth parents are involved in the process as they can create an adoption plan and often select the adoptive family. The adoptive parents and birth parents then create an agreement where parental rights are given to the adoptive parents. This is common with infant adoptions. While a private adoption in Texas typically involves an adoption agency, it's best to obtain an attorney for proper legal representation throughout the process.
Why Hire an Experienced Texas Adoption Attorney
There are several reasons why you might want to hire a Texas adoption attorney if you are considering adoption, including:
Legal expertise: In Texas, adoption laws can be complex and vary depending on the circumstances, so an adoption lawyer will understand them well. A Texas adoption attorney with this expertise can make all the difference in ensuring that your adoption process runs smoothly and that you avoid any legal pitfalls.
Guidance through the process: An adoption lawyer in Texas can provide guidance and support throughout the adoption process, which can be emotionally charged and stressful. During this process, they can explain any steps involved, answer your questions, and provide guidance on navigating any challenges you may face.
Advocacy: Throughout the adoption process, your Texas adoption attorney can protect your rights and interests and make sure your voice is heard.
Assistance with paperwork: Texas adoption lawyers can assist you with the adoption paperwork and ensure that everything is filled out correctly and submitted in a timely manner.
Representation in court: You will increase your chances of a successful adoption outcome by hiring a Texas adoption lawyer to represent you in court.
If you are considering adoption, it is a good idea to hire a Texas adoption attorney. All of these services can assist in ensuring a smooth and successful adoption process, including legal expertise, guidance, advocacy, paperwork assistance, and court representation.
The Houston Adoption Lawyer to Turn To
Our firm is backed by 25 years of family law legal experience in helping individuals and families throughout Harris County, Fort Bend County, Montgomery County, and The Woodlands. We know that the adoption process can be stressful and even intimidating. However, our Houston adoption attorney is committed to providing the in-depth service you need in this valuable and critical matter.
Contact our adoption lawyer in Houston today to set up a free consultation. Give us a call at (713) 533-8457 to speak with our experienced Texas adoption attorney.
Schedule Your Consultation Today